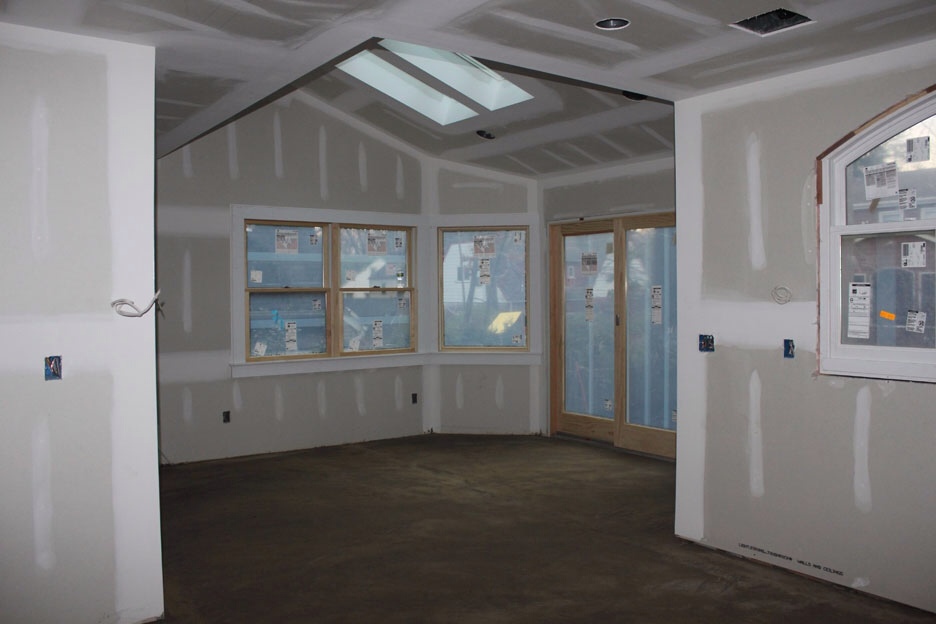 I was called in to do a color consultation for a new addition that included a kitchen and den as well as some existing rooms. The construction had begun but only the walls were up. I helped the client finalize choosing the cabinetry, floor, and counter tops which should be chosen before wall color. Choosing those items is the most important part of color coordination in a kitchen. We don't change those things every day. We have to be sure that we can live with those choices for many years to come. Once that is done choosing a wall color becomes easier.
The cabinetry is a light natural wood grain. The floor is also a light neutral beige color. We chose a lively patterned granite for the counter tops which brought some deep browns and golds to the color scheme to liven up the neutral palette. Then we chose Benjamin Moore 1034 Clay a rich mid tone brown to be a warm background that highlights the cabinetry and granite. All the woodwork was painted white to maximize contrast and also bring a crisp clean look to the room.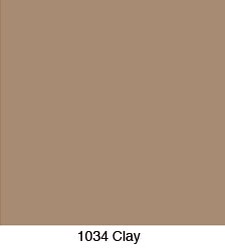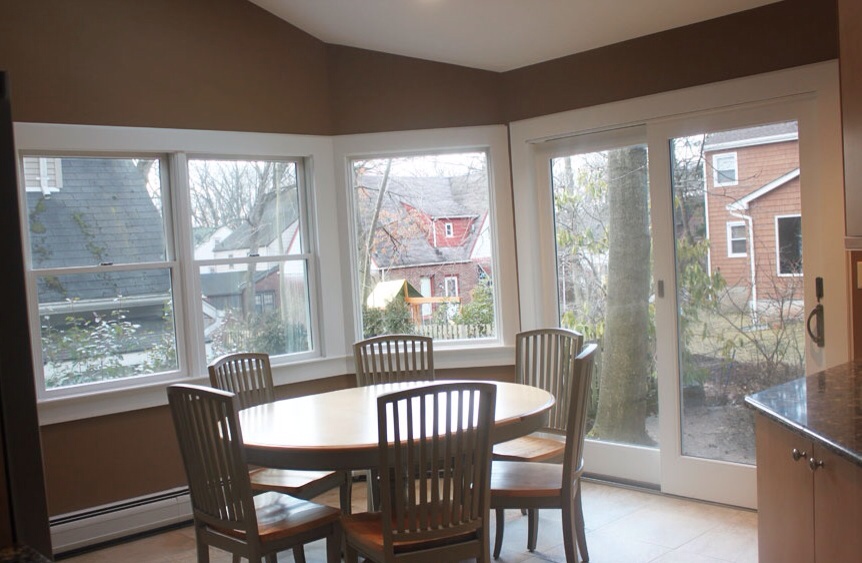 Next came choosing the den color another new addition to the house situated right off the kitchen. It is a room that is between the kitchen and dining room. All three rooms are open to each other and you can see into all these rooms. Therefore, all the colors had to have a nice flow from one room to the next. We chose Benjamin Moore 1069 Twilight Gold a medium beige gold. It is lighter than the kitchen color and harmonizes nicely with it.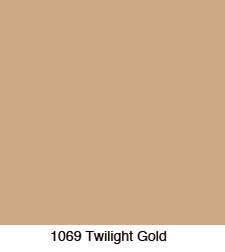 Lastly we chose the dining room colors. The client wanted to do something striking in this room, something that would make a statement. The room had a chair rail and that was a natural way to add some accent color. Above the chair rail we continued with the neutral palette of the rest of the rooms going one shade lighter than the den with Benjamin Moore 1068 Squire Hill Buff. But beneath the chair rail we chose a deep eggplant purple Benjamin Moore 2073-10 Dark Purple. This is a rich color that gives the room definition and depth.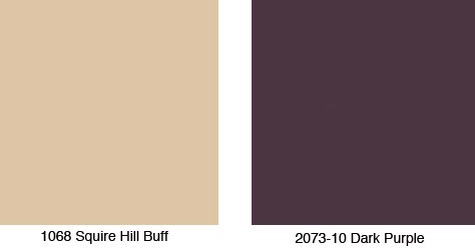 Throughout all the rooms the woodwork was painted white to unify and brighten the rooms and define the areas. Using the same woodwork color consistently throughout the house ensures that the flow from room to room is smooth and the transition unified.