The three areas were open to one another and we felt that the dining room should be the focal point. The client did lots of entertaining in this room and was going to be getting new furniture. She was excited to try something a little different in that room.
But first we needed to choose a color for the entrance hall and living room. Those were the areas with the majority of wall space. The client wanted a warm inviting color. We chose Benjamin Moore 1122 Cocoa Sand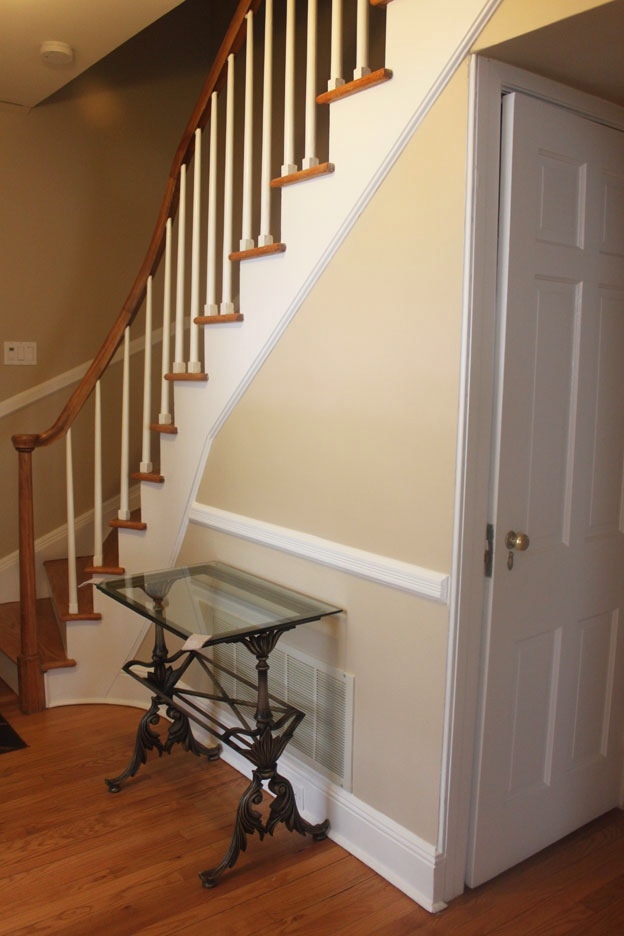 We wanted to choose a dramatic color for the dining room but it still had to be fairly neutral because the new furniture had not been chosen yet. The client needed to paint the house first and would make the final furniture decision later. We chose a medium browny taupe Benjamin Moore 992 Ticonderoga Taupe. This gave the room distinction from the rest of the open area and the extra bonus of drama.
The dining room had a lovely built in cabinet in one corner and by choosing a pure white color for the trim the wall color just popped.