A new client called me to help update a master bedroom. The old bedroom was beige and she was tired of it. She wanted to paint and get new carpeting using gray. I told her to choose the carpeting first. There are only so many carpet colors to choose from but a gazillion paint colors. It's much easier trying to pick the right color for the walls after the carpet is chosen.
The client went shopping and chose a tweed with a linear pattern. There was a lot of warmth to the color and I wanted to choose a warm gray to compliment it. We chose Benjamin Moore 2112-60 Cement Gray which is a warm gray in a medium tone that looks great with the carpeting.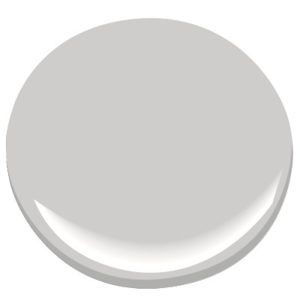 It was the perfect color. The woodwork was painted white which gives the room a crisp clean look. The contrast between the walls and woodwork is really nice. The bedding is also white. I recommended introducing a bright accent color with some throw pillows to give the room some punch. That could be any color of the client's choosing like turquoise, orange, or chartreuse.