Repainting a bathroom that had charming old white tiles with black trim around the edges, we decided to paint above the tiles with a deep dark color. But what to choose? Almost any color would work since the basic palette was black and white.
We liked the idea of using colorful towels with the simple bathroom, and thought painting the walls black would be a cool color to use. Choosing the right black was the hard part. We painted the trim around the door and window with a semi-gloss black which was a continuation of the shiny black tile trim that surrounded the walls. We chose Benjamin Moore 1638 Midnight Blue in a mat finish to contrast with the shiny black. (It is not a blue despite the name.)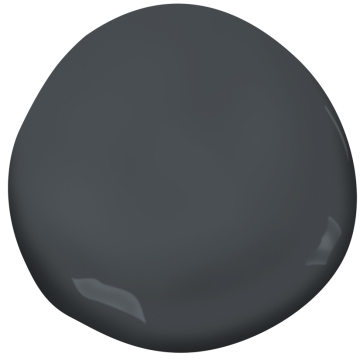 The end result was just lovely giving this "old Fashioned" bathroom a contemporary lift. The almost black color is rich, deep, and adds dimension. The contrast with the tiles is just perfect.