Three different clients and three different bathrooms. Each required a different approach. Yet we used grey in each one. From a deep charcoal grey to a taupe grey to a very light grey this neutral color in thousands of shades is most versatile.
The first bathroom was part of a master bedroom suite. The tiles were a light neutral color without much character. The vanity was a cherry wood with a deep granite countertop. We decided to accent that deep granite color by choosing a charcoal grey for the walls. Now the nondescript tiles and the whole bathroom just pops. It is a sophisticated look that works for the space. We used Benjamin Moore 1616 Stormy Sky.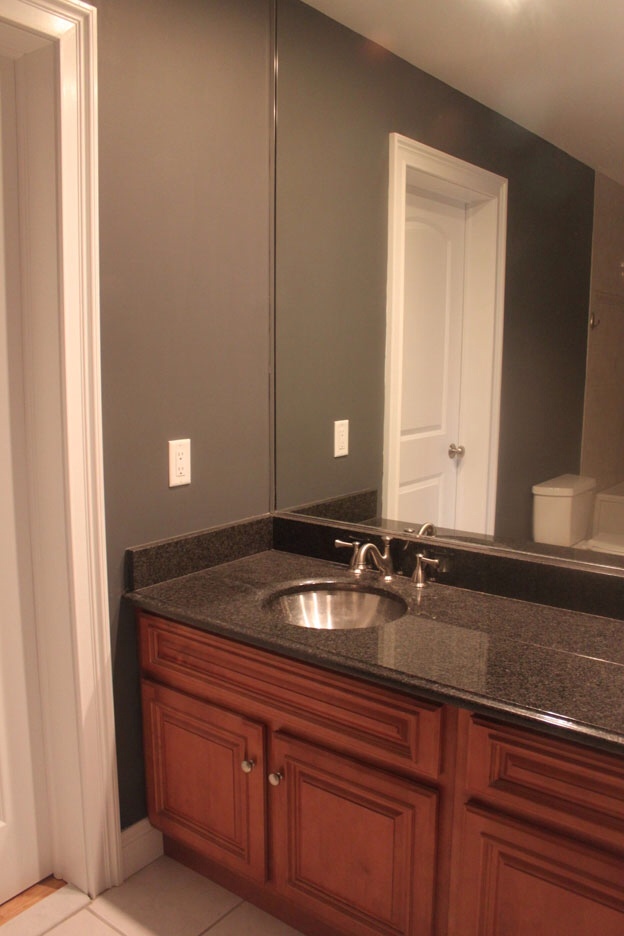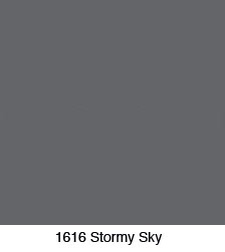 The next was a powder room in a newly renovated house. The toilet, sink, and vanity were white. The client had chosen a dynamic granite for the vanity that gave the room interest. We decided to pick a shade of grey from the granite, a taupe grey that gave the space a warm glow and inviting feeling. We chose Benjamin Moore 1541 London Fog.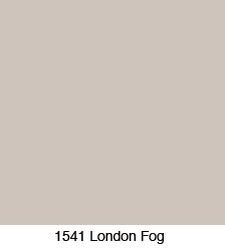 The next bathroom would be used mostly by two brothers and guests. The tiles were a medium grey with a small mosaic tile trim. The granite on the vanity was a dark grey almost black. We chose Benjamin Moore 871 Pearl River a light grey that complimented the greys in the room and brought light to the space.