The house I have been discussing has three full baths. I showed the master bath in the last blog. Now I want to talk about the guest bathroom on the first floor and another bathroom on the second floor.
The guest bathroom can be entered from the main hallway or through the guest room. From the hallway you can also enter the laundry room which is adjacent to the bathroom. The same floor tiles were used in both rooms so we decided to paint them the same color.
The tiles that went halfway up the walls were a lovely horizontal stone pattern with colors ranging from soft beiges to slightly darker tans. The colors were subtle.
I wanted these soft subtle colors to really pop and decided to choose a deep rich brown as a nice contrast. We chose Benjamin Moore AF110 Coriander Seed.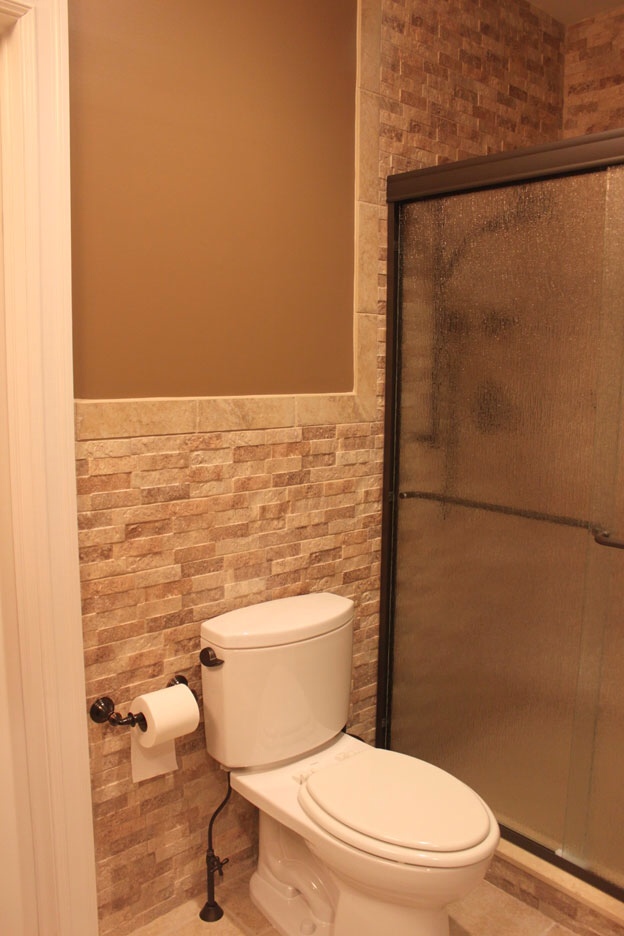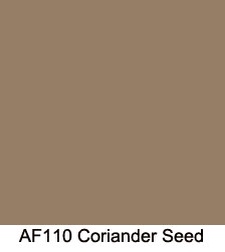 The clients wanted to do something fun in the second upstairs bathroom. The bathroom fixtures were white with a bright red countertop for the sink vanity. That red would be the focal point. We chose long dark gray tiles for the floor and made sure the grout would also be dark gray. The tiles for the walls were the same pattern as the floor tiles but in a medium gray. The grout for the walls was a light gray. Choosing the right color grout is extremely important for any room but here it was crucial to give the room the look we wanted. We liked the way the various shades of gray and white worked in the room with that one pop of red. So we chose a light gray Benjamin Moore 2137-60 Gray Owl for the walls.