Continuing the topic of exterior colors, a client recently wanted to do something a little different with their front door. The house was grey with white trim. The door was also painted white. They wanted to make the door different but not garish.
We chose Benjamin Moore 1414 Super Nova which is a dark purple/grey. It is a very deep, rich, and muted color that harmonizes beautifully with the grey shingles.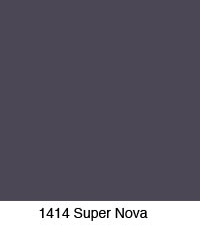 Choosing a color for your front door that is a little off the beaten track can make your house distinctive and unique. It is a place where you can let your imagination go free and try something new.