I recently was called by a client who wanted to paint her entrance hall, stairway, and upper hall. It was a center hall Colonial house that didn't get much natural light. On either side at the entrance were the living and dining rooms. It had been painted years before in an off white yellowish color that was not very inviting and looked blah.
The living room had a subtle wallpaper on the walls in a pale pale green color. The dining room was a deep gold color. The carpeting on the stairs was a deep taupe/grey. The question was how to get all of these disparate colors to work together.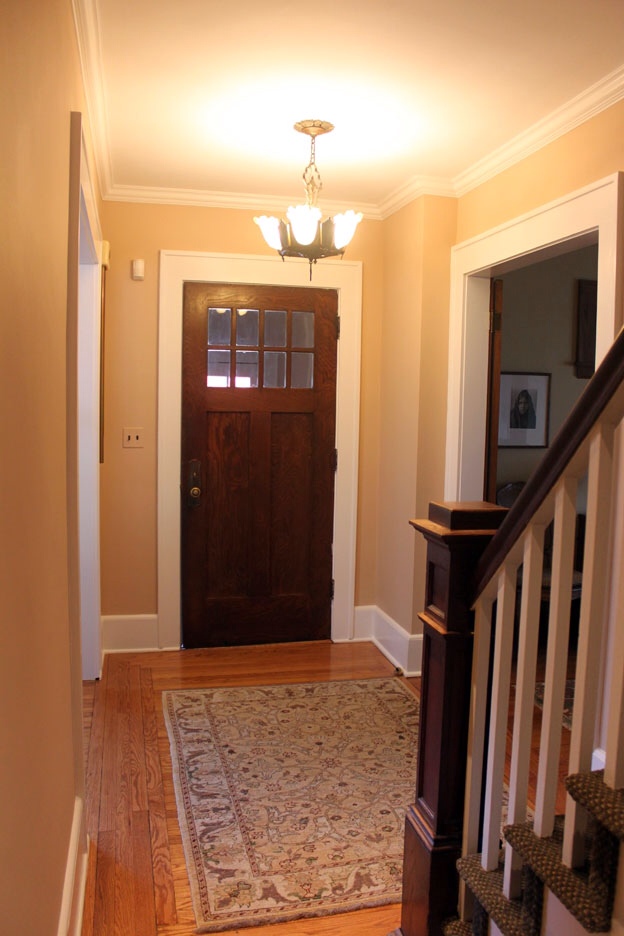 We chose Benjamin Moore Arizona Tan 2162-50.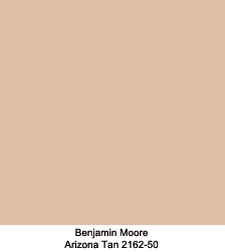 It is a soft golden tan that was absolutely perfect for this hallway. We painted the woodwork trim white which is a lovely contrast to this color. It is not often that you get to use the same color more than once or twice. Each person's house, lighting, furniture, and preferences are different. That's what makes this job so interesting and challenging. However, this particular color has worked several times for me. It incorporates many elements that people are looking for. It is neutral, not too dark but light enough to have people notice it. It has warmth but is not too yellow. Given the right lighting this color painted on walls makes skin tones look lovely and glowing. It is one of the most versatile colors I have used.